North U Sail Trim Online Course Bundle
This On Demand bundle includes 3 online courses that cover sail trim on all points of sail.

WHY NORTH U?

North U has been the leader in performance sailing courses since 1980. Their programs offer the latest in sailing techniques in an engaging interactive format that makes the course fun and effective. North U courses feature great instructors – expert sailors with years of teaching experience.




WHY WATCH AN ONLINE CLASS?

Bicycles, bobsleds, sailboats. No matter what you race, you've got to be fast to win. If it's sailboats you race, or cruise, then the North U Sail Trim courses are for you. They teach the latest in sailing skills with an emphasis on practical, proven, real-world techniques that will help you sail faster.


WHAT WILL I LEARN?

The North U Sail Trim & Boat Speed Courses cover sail trim on all points of sail. Upwind topics include jib trim, mainsail trim and helming. Downwind courses cover symmetric and asymmetric spinnakers as well as tips for those who sail under jib and main only.

Sailing efficiently upwind - against the force that drives us - is a marvel of modern design. The Upwind Sail Trim course provides fundamental understanding of the forces behind upwind sailing as well as nuances of trim to optimize upwind performance.
Upwind topics include mainsail and jib trim, helming, and a special Trim Solutions section to solve the most baffling problems in upwind performance. The Trim curriculum shows how angle of attack, depth, and twist combine to control upwind power, and how to change trim to improve performance. The interactive Sail Trim Simulator allows you to see how changes in sail controls change sail shape and performance, while video clips show real life trim and performance technique.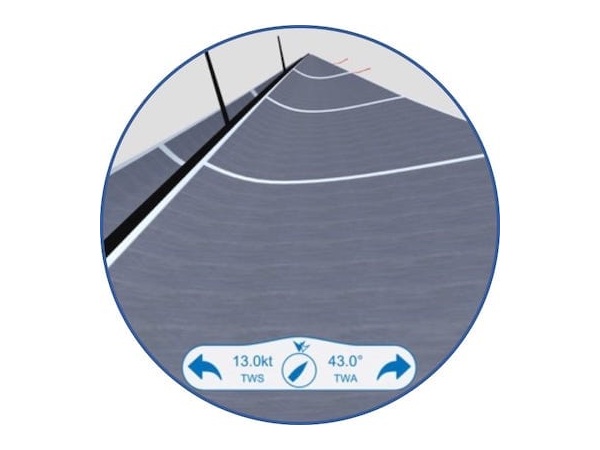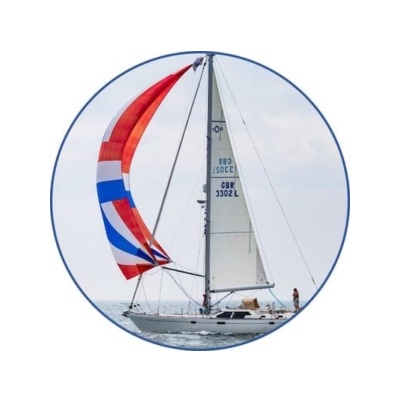 Sailing Downwind
Sailing downwind is easy. Optimizing downwind performance is tricky. The downwind sail trim courses cover both symmetric and asymmetric spinnakers and show how the coordinated efforts of the full team provide subtle but critical improvements in downwind performance.
You'll learn how to control and optimize spinnaker shape with refinements that take you beyond the basics. You'll also learn how to coordinate trim, helm, and crew weight to sail faster, deeper, and with more control.
We also cover differences in design and trim technique that distinguish symmetric and asymmetric trim. Plus we cover non-spinnaker trim for those who like to sail under Jib and Main only.
Fast, Faster, Fastest!
The differences between good and great trim, between OK and fast boat speed, are small and nuanced. Kick your speed up a notch at the ASA / North U Sail Trim Seminar.
Bill Gladstone is the director of education at North U and author of the North U Trim and North U Tactics and North U Cruising books and webinars. Bill has been teaching sailing for over 40 years. Graduates of his seminars and clinics are sailing with confidence and winning races the world over.
In this program Bill distills his decades of experience into four 2-hour sessions covering every facet of sail trim and boat speed.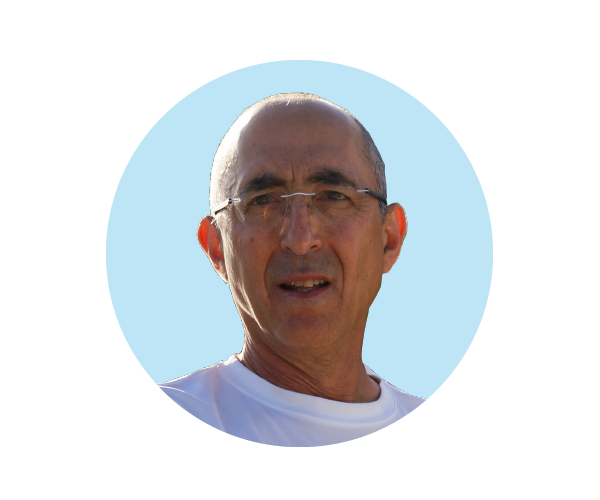 "Thanks for your interest in our Sail Trim and Boat Speed Online Course. This program includes 8 hours of training on every facet of trim. We start with upwind trim and fundamentals of how sails work. Next we explain the sources of sail power and the impact of each sail control on sail shape and performance using our 3D models and exclusive North U Sail Trim Simulator.
The difference between good trim and great trim is matching sail trim to conditions. This program offers nuanced detail on refinements in trim to match changing wind conditions and also differences in sea state. In our downwind sections we also detail differences in reaching and running trim. The session on symmetric spinnakers explains refinements in trim to create a more stable, faster and easier to control shape; and how to find proper downwind angles. The asymmetric spinnaker session shows how to sail deep with an asymmetric spinnaker on a fixed tack. There's also coverage of jib and main trim downwind and clever ideas on whisker pole use for optimum jib and main performance."

"Great fun and hugely informative. Fantastic mix of simulator, slides, video, replays and drawing on still shots for clarification. Information unpacked nicely to be accessible, relatable, and memorable."
-Anonymous, Canada
"The webinar was very well done, the audio and video were very clear, the content was meaningful."
-Pam M, Canada
"Great content and video quality was great throughout the presentation."
-Anonymous, Ohio
"The animations and graphics and video were super helpful. I would highly recommend this course for any sailor, whether cruiser or racer."
-Gary B, Oregon
"Absolutely fantastic, well worth the money and happy I attended."
-Jim H, California
ASA Member Discount

Save an additional 10% by using a promo code which can be found in the ASA Members Portal
Individual Sail Trim Courses
The 3 courses included in this bundle are also available for individual purchase.