Southern Caribbean Cruising Guide
Navigate the ins and outs of sailing in the Southern Caribbean with practical, experience-based advice from the authors of the region's best-selling sailing guides.
90 Minutes
English
Unlimited Access
ONLINE COURSE OVERVIEW

Sailors of all levels are invited to join Lexi Fisher – lifelong Caribbean sailor, Doyle Guides owner, and author of the Sailor's Guide to the Windward Islands and Cruising Guides to the Leeward Islands – as she gives you an overview of what to expect from the steady tradewinds and turquoise waters of the Southern Caribbean. She will be joined by Chris Doyle, the original author of the books, for an informative Q&A session based on his encyclopedic knowledge from half a century of Caribbean sailing experience.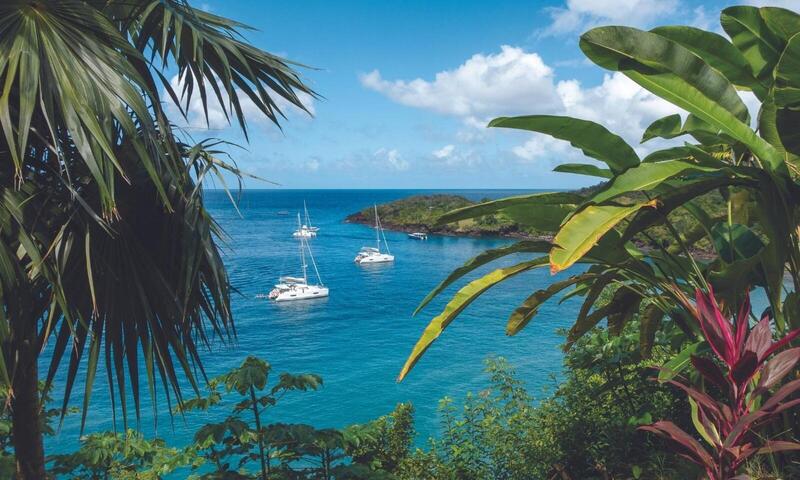 ISLANDS COVERED INCLUDE

Northern Leeward Islands
Anguilla  |   St. Martin & Sint Maarten  |   St. Barts  |   Saba  |   Statia  |   St. Kitts  |   Nevis  |   Redonda  |   Montserrat
Southern Leeward Islands
Antigua  |   Barbuda  |   Guadeloupe  |   Marie Galante  |   Les Saintes  |   Dominica
Windward Islands
Martinique  |   St. Lucia  |   St. Vincent and the Grenadines  |   Grenada  |   Plus smaller sister islands


TOPICS INCLUDE

In this online class, we'll cover a range of topics related to sailing in the Southern Caribbean, from the weather patterns, anchoring and mooring conditions, and eyeball navigation specific to the region, to customs and immigration procedures, local services, and social events you can look forward to.
Charts & Navigation
GPS  |   Eyeball navigation  |   Sargasso seaweed
Weather
Hurricane season  |   Weather patterns  |   Wave, swell, and current patterns
Mooring & Anchoring
Bottom topography and substrates  |   Reliable vs unreliable moorings
Customs & Immigration
Office locations  |   Dress code  |   Procedures and documents
Dangers
The Rum  |   Mosquitos  |   Manchineel tree  |   Marine life  |   Theft
Services
Technical Services  |   General Services  |   Boat vendors  |   Tours
Fun, Social, & Ashore
Morning Net  |   Facebook groups  |   Regattas  |   Hiking  |   Tours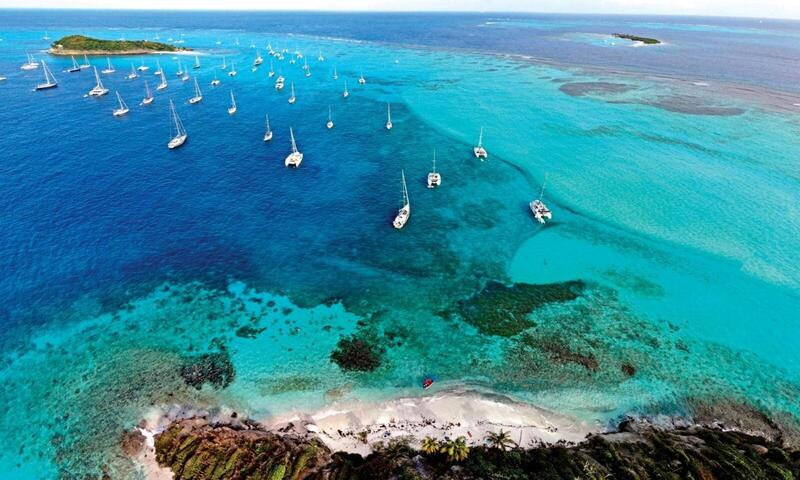 Your Instructors
Lexi Fisher

Lexi Fisher grew up sailing in and around her island home of Grenada. She was educated in Canada and, preferring sunshine to snow, returned more permanently to the Caribbean in 2013. She began working with Chris in 2016, and they split the work of researching and updating the guide books until Chris' full retirement in 2022. In addition to updating and publishing the cruising guides, she also writes for various sailing periodicals including The Caribbean Compass, Cruising World Magazine, and Yachting World Magazine.

For the past two years she has been on the organizing committee of the Grenada Sailing Week. She is a scuba and freedive instructor and experienced kayak guide, and produced a stand-alone guide to Yachting and Watersports in Grenada, Carriacou, and Petite Martinique in 2021.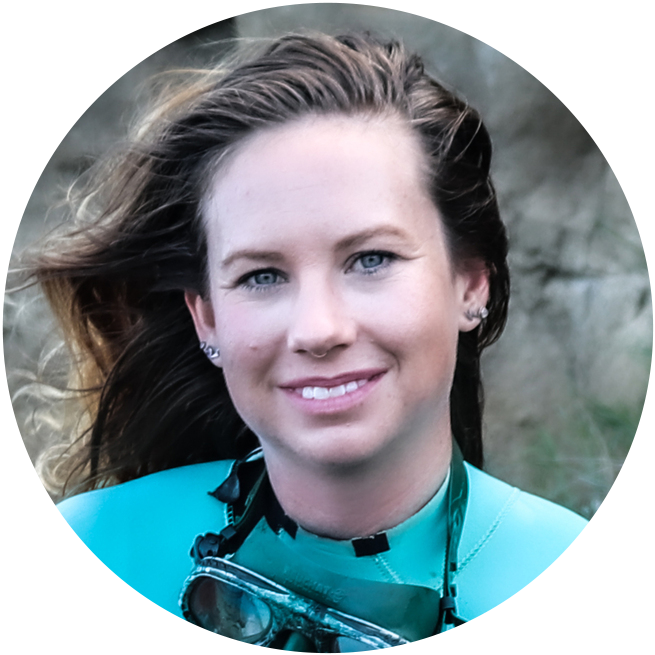 Chris Doyle

Chris was born in England, but by the time he was finished with college he was also finished with England's cold, gray weather. So, he set sail in an old Colin Archer called Sugar Creek, heading south until the butter melted, turning right and ending up in Grenada. To make ends meet, he skippered yachts and undertook deliveries. Tired of being bombarded with questions from lost bareboaters, he began writing cruising guides in 1980. Chris attributes the popularity of his guides to listening to reader's suggestions, and following through when they make sense. In this way his guides have always been highly innovative, leading the way in color sketch charts, then computerized color sketch charts, GPS waypoints, star charts, a website, and now, a mobile app. Chris formally retired from writing the guides in 2022 but still lends invaluable advice and guidance, writes regularly for The Caribbean Compass, and is an active member of the Doyle Guides Facebook group.