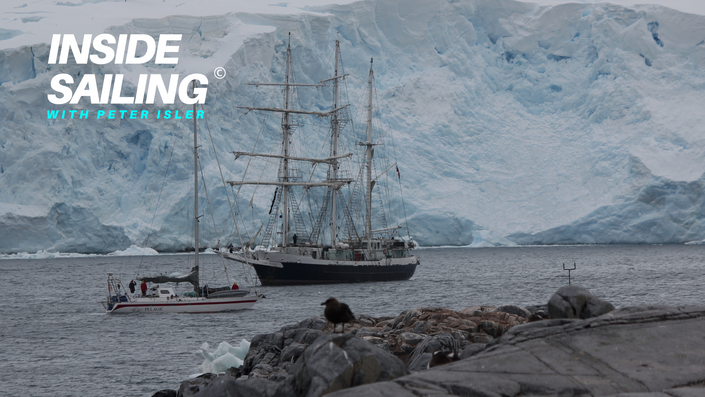 Skip Novak
A conversation with a modern-day sailing legend
In this fascinating one-hour episode - Skip Novak will reminisce - from growing up in the Midwest - to becoming one of the most respected experts in high latitude expeditions.

Skip Novak
Skip Novak is one of the most respected personalities in our sport and a noted author, television personality, and public speaker. His awards include the prestigious Blue Water Medal from the Cruising Club of America and the Tilman Medal from the Royal Cruising Club (UK). Skip's home base is South Africa where he manages his world class adventure charter business - running his two high latitude expedition sailing vessels of the same name.
From ocean racing to extreme high latitude sailing expeditions, Skip Novak has covered more sea miles than almost any sailor on the planet. His four Whitbread Round the World campaigns and co-skippering of a giant catamaran in the globe girdling nonstop event: "The Race" are highlights on his racing resume. But in recent years it is his voyages and adventures in high latitudes both on mountain tops and on the water that have achieved acclaim and many honors. From ice climbing Antarctic peaks to racing nonstop around the planet on a 100' French catamaran - get ready for some great stories!
What Do You Want to Learn From Skip?
What it was like navigating a racing boat through icebergs in the southern ocean in the days before GPS and satellite communications
His experiences sailing with famed musician – Simon LeBon of Duran Duran
Putting together a maxi Whitbread program from the Soviet Union – just as the walls came crashing down
What it takes to stay safe and warm sailing 600 miles across Drake Passage from Cape Horn to Antarctica?
How to manage a sailing team in extreme conditions
Skip's philosophy of boat rigging, set up and operation for extreme high latitude waters
What color is the best iceberg ice is for your drink
What it is like to live on a sailboat with your young kids in Antarctica for a full season filming a BBC special on the Penguin Post Office
How you can sail with Skip on one of his extreme charters
What's Included
30 days unlimited access to this webinar
A 60-minute video presentation by Peter Isler feature special guest Skip Novak
Downloadable PDF containing the Q&A from the live session and also a reading list containing some great books about Antartica.
Pricing
Regular Price - $15
ASA Member Price - $10
33% ASA Member Discount
ASA Members in good standing can save 33% on this webinar. Simply lookup the promo code on the Member Benefits page inside the ASA Member Portal and apply it by clicking "Add Coupon" checkout.
If you're not an ASA member then...
Note: This course is based on a LIVE webinar hosted by Peter Isler in April of 2020.
Your Instructor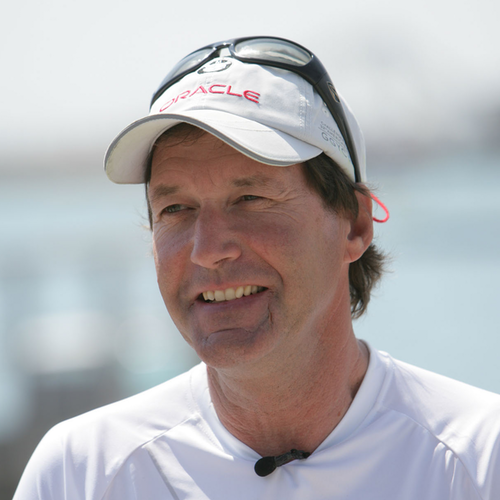 Peter Isler is 2x America's Cup winner, former ESPN commentator and a best selling author. He is a co-founder of the ASA and is the chairman of ASA's Educational Committee. A lifelong teacher, Peter loves sharing his broad knowledge about the sport. His world class sailing experiences around the world have made him an expert on many topics.