Cruising Readiness Online Course
Learn in-depth practical knowledge of extended cruising in this on-demand online course
8 Hours
English
Unlimited Access
Have you ever dreamt of cruising, but didn't know where to start? Planning on becoming a full time liveaboard? This class will gear you up for what's ahead. Already out there doing it? Sharpen your knowledge from the experts with this deep dive into the cruising lifestyle, what it takes, and knowledge to keep you better prepared for your next voyage.
ONLINE COURSE OVERVIEW
Cruising and living onboard for extended periods present unique opportunities for cruisers. Preparing yourself and your boat for the cruising lifestyle can be an exciting yet confusing prospect. Lisa and Andy Batchelor share their wealth of sailing and cruising knowledge in this interactive and comprehensive webinar series to demystify, inform and inspire. Lisa and Andy are ASA Master Instructors and the writers of numerous ASA cruising textbooks. They are the primary contributors to the ASA 106 Advanced Cruising & Seamanship text. Whether you are an aspiring cruiser, a weekend cruiser or you plan to someday embark on a circumnavigation, this webinar series is designed to provide the knowledge to plan, prepare for and successfully execute your cruising dreams. The series includes wide-ranging topics that will enable you to operate smoothly and safely.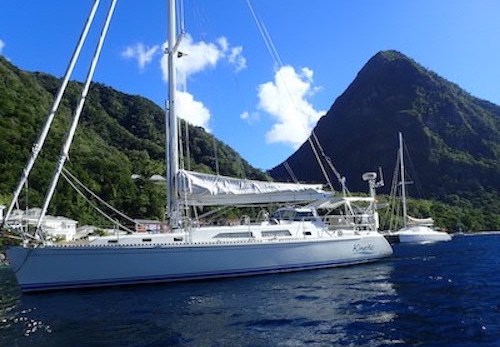 Session 1
Finding your cruising "Why"
Why, How, What
Timing & Budget
Knowledge & Skills Development
Meeting the challenges
Tips: Roles, safety, health & well-being, timelines
Boat Selection
Principles & Constraints
Features
Driving factors
New vs Old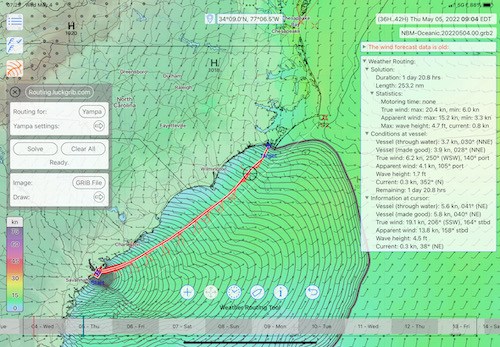 Session 2
Outfitting for Cruisers
Power Management

Electronics

Communications Gear

Safety Gear

Selecting Dinghy and Outboard
Departure Preparation
Principles

Focus areas: mechanical, rigging , steering, systems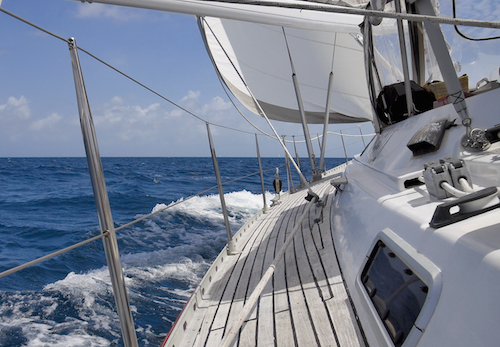 Session 3

Sailpower for Cruisers
Cruising rigs

Mainsail types & trim

Headsail choices & trim

Balanced sail plan

Heavy weather

Downwind/ Reaching sails
Provisioning for Cruisers
Goals & constraints

Passagemaking

Cruising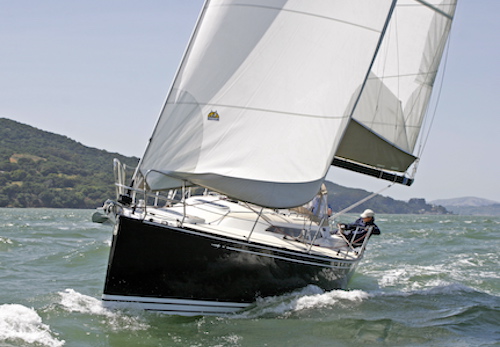 Session 4

Passagemaking
Preparation

Watchkeeping

Night Sailing

Situational Awareness & Orientation

Collision avoidance
Navigation and Weather Planning for Passages
Methodology

Charting basics

Tides & currents

Marine Weather – parameters, sources, formats

Inland and Coastal considerations

Routing and course shaping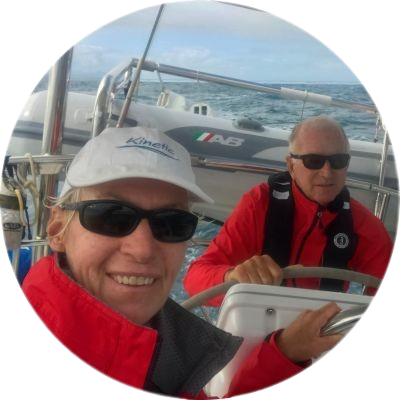 CAPTAINS ANDY BATCHELOR & LISA BATCHELOR

Captains Andy Batchelor and Lisa Batchelor Frailey are both life-long sailors and retired military officers. Andy served in the Royal Air Force in aviation and intelligence, and Lisa served in the US Navy in aviation, meteorology and oceanography – a combination of skills which have proved very useful to sailing and passagemaking.
They founded and operated Sail Solomons ASA school and charter base, receiving numerous awards for ASA Outstanding School and Outstanding Instructors. Andy and Lisa wrote ASA's textbooks for Bareboat Cruising and Catamaran Cruising, and are the primary contributors to ASA's Advanced Cruising and Seamanship text. Their most recent book is "Going Ashore Made Easy, The Essential Dinghy & Outboard Manual."
Andy and Lisa launched Kinetic Sailing to offer marine consulting, charter brokerage, instructional yacht deliveries and tailored instruction with a global scope. They are USCG Captains, cruisers, instructors, analysts and business owners with a wealth of experience in the sailing industry.