Cruising Efficiency
Learn in-depth practical knowledge of efficient cruising.
90 Minutes
English
Unlimited Access
ONLINE COURSE OVERVIEW

Cruising efficiently involves a balance of factors including time, cost, energy consumption, comfort and safety – a unique combination for every mariner. In this webinar, you'll learn the techniques to create the optimal balance for your vessel. You'll learn the basic principles of power consumption and storage, then apply these to an average cruising boat example. We'll explore best practices across a wide range of topics to help you save time and money, improve your quality of life, reduce your carbon footprint and benefit the marine environment.
TOPICS INCLUDE:

Efficiency of systems - power cycle and energy audits and storage
Conventional and alternate energy sources
Efficiency under sail – reducing weight, increasing performance
Efficiency under power – reducing drag, maintenance, motorsailing
Understanding burn rate, fuel mileage and range
Efficient dinghy outboards – comparing gas, propane, electric
Efficient voyage planning
Efficiency of Onboard Space & Resources – provisioning, storage of gear, tools, spares
Water conservation tips and tools
Green alternative cleaning products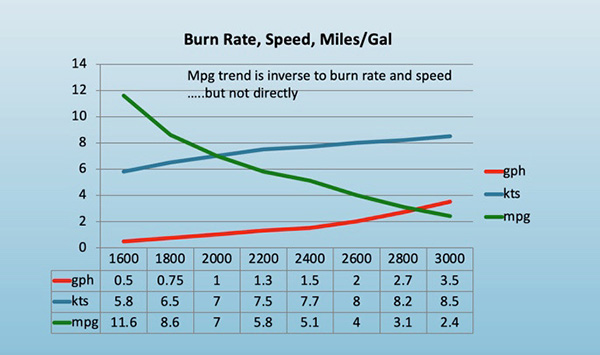 Your Instructors
Andy and Lisa Batchelor

Captains Andy Batchelor and Lisa Batchelor Frailey are both lifelong sailors and retired military officers. Andy served in the Royal Air Force in aviation and intelligence, and Lisa served in the US Navy in aviation, meteorology, and oceanography – a combination of skills which have proved very useful to sailing and passagemaking.
They founded and operated Sail Solomons ASA school and charter base, receiving numerous awards for ASA Outstanding School and Outstanding Instructors. Andy and Lisa wrote ASA's textbooks for Bareboat Cruising and Catamaran Cruising, and are the primary contributors to ASA's Advanced Cruising and Seamanship text.
Cruising for seven years onboard their Passport 47 ZINGARO and Outbound 46 KINETIC, Andy and Lisa have made numerous coastal passages and ocean voyages, conducting cruising and passagemaking training while living aboard in exotic locations. They also organize and lead sailing flotillas on cruising catamarans and monohulls in the Caribbean. Andy and Lisa are regular speakers at Cruisers' University and present live webinars including the ASA Marine Weather Course.
Andy and Lisa launched Kinetic Sailing to offer marine consulting, charter brokerage, instructional yacht deliveries, and tailored instruction with a global scope. They are USCG Captains, cruisers, instructors, analysts, and business owners with a wealth of experience in the sailing industry.