ALTERNATIVE BOAT OWNERSHIP
Boat Buying Options Available to Reduce the Cost of Boat Ownership.
90 Minutes
English
Unlimited Access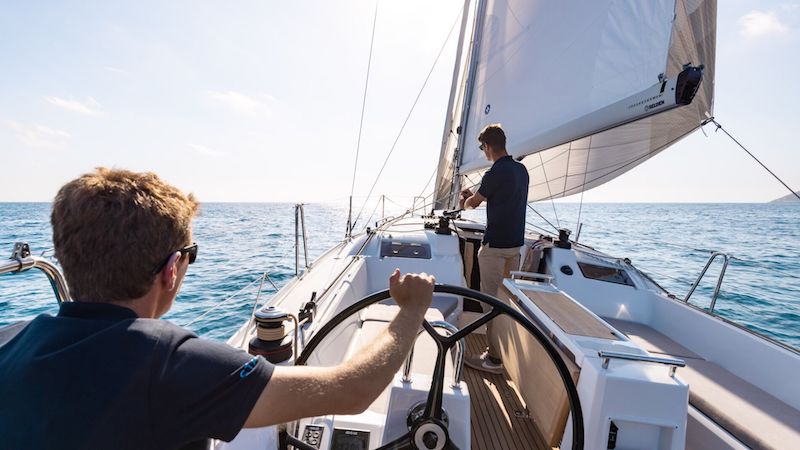 ONLINE COURSE OVERVIEW

 Have you ever dreamed of buying a boat, but don't want to deal with the hassle of boat ownership? There are options out there to give you the benefit of sailing like you own the boat, without the headache of things like insurance, maintenance, docking, etc. This class will bring a new approach to our online classes, with a variety of panelists, who will share their story of alternative boat ownership.

During this online course, a panel of industry experts and current boat owners will explore the advantages of boat ownership through different programs, including bareboat charter companies, boat clubs, and fractional ownership programs. The panelists will share their personal experiences and explain why they decided to place their boats in a specific managed program. By participating in this course, you will gain insights into the various options available for boat ownership, helping you make informed decisions about your own boating journey. 

You will discover:
Available Options: Fractional Ownership, Bareboat Charter Companies, and Boat Clubs
The Boat Buying Process
Advantages of Boat Ownership through different programs
Personal Stories & Experiences
YOUR HOSTS
MODERATOR: TODD HESS
Since taking the helm in 2010, Todd Hess is the CEO and President of SailTime Group, LLC. Under his leadership, SailTIme has become the world's premier fractional boat club, garnering recognition on INC Magazine's list of the 5000 Fastest Growing American Companies and Entrepreneur Magazine's Top 500 Franchises. Since 2012, the company has experienced 161% growth and now boasts 28 franchise bases across North America, with a fleet of 100+ boats and over 1500 members. SailTime also has the largest network of American Sailing Association sailing schools and certifies thousands of new sailors each year.
CHARTER COMPANY PANELIST: GAVIN MURDOCH
In 2018, Gavin embarked on his sailing journey when he signed up for a membership at SailTime Annapolis for a new Beneteau Oceanis 38.1. Over the next three years, Gavin explored the northern Chesapeake Bay through his passion for sailing. In 2022, Gavin took his love for sailing to the new level by purchasing a new Beneteau Oceanis 38.1 and placing the boat into Haven Yacht Charters fleet, one of the largest bareboat charter companies on the Bay.
FRACTIONAL OWNERSHIP PANELIST: CHRIS DOSCHER
Chris Doscher is a well-known expert in the marine industry, and is currently working as a consultant for Sea Style Yacht Partners, a startup division of SailTime. This new venture focuses on the sale of fractional shares of luxury yachts from 55ft - 90ft range. Prior to his current role, Chris served as President of Hudson Yacht Group, the company behind HH Catamarans and was responsible for spearheading the manufacturer's growth into the US, European, and Asian markets. Before that, Chris was a Sailboat Sales Director for Beneteau America.
BOAT CLUB PANELIST: JEFF NAURIGHTER
During the 2020 Annapolis Sailboat Show, Jeff Naughrighter stopped by the SailTime booth and learned about how fractional boat clubs work, more specifically the boat ownership program. Over the years, Jeff has had experience owning smaller sailboats and has been a prominent member of the DC sailing club. Jeff decided to purchase a new Beneteau 35.1 and placed it into the SailTime Annapolis fleet.
BOAT CLUB PANELIST: STEPHEN RUFFA
In 2019, Stephen Ruffa enrolled in an ASAO 101 course offered by SailTime Annapolis. The class was held early in the year – wintertime on the Chesapeake Bay, and Stephen was the only one in the class. As a newcomer to sailing, Stephen saw the benefits of SailTime and decided to become a member, allowng him access to a boat for the entire season. Over the past four years, he has had the pleasure of sailing every month and completed the ASA 103 course with plans to take ASA 104 this year.