DAVE PERRY'S ADVANCED TACTICS ONLINE CLASS
Racing success requires strong tactics. At a North U Advanced Tactics Online Class you'll learn how to make better Tactical choices.
8 Hours
English
Unlimited Access
Sailboat racing is complicated. You need strong tactics to win races. At a North U Advanced Tactics Online Class you'll learn how to make better tactical decisions.
ADVANCED TACTICS ONLINE CLASS:
A Four-Session Course led by Tactics & Rules Expert Dave Perry
This listing is for On-Demand recordings only
Click Here to see Live Online Class options
CURRICULUM (IN BRIEF – DETAILS BELOW…)
The many elements of tactical decision making.
Strategic planning for wind, wind shifts, and current.
Critical information.
Knowing your options.
Evaluating your choices in a changing environment.
Timely, clear communications.
Tactics to keep you in control.
Rules so you know your rights and obligations.
CHAMPIONSHIP TACTICS
Sailboat racing is complicated. Successful racing requires split second decisions based upon a changing array of strategic and tactical considerations. You need to gather the right info, evaluate your options, and communicate clearly in order to execute successfully. The North U Advanced Tactics Online Class with Dave Perry provides a framework to help make sense of the complex playing field on which we compete. We'll help you and your team understand where to focus your attention to make the best decisions in an uncertain setting.
© American Sailing 2023. All rights reserved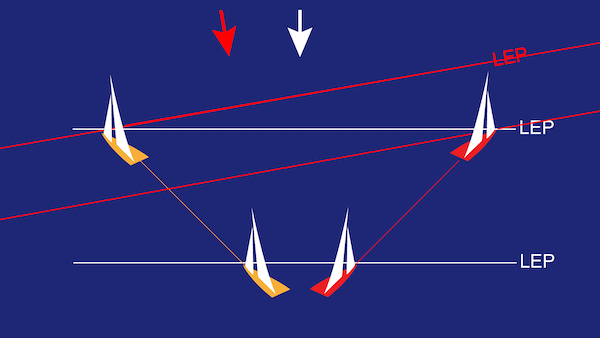 How hard can it be? There are only two choices: Keep going or tack.
In Session 1 of the North U Advanced Tactics Online Class we'll review the fundamentals of Upwind Tactics to take advantage of expected changes in wind and wind shifts and we'll also explore how to respond (on that rare occasion…) when you're unsure of what the wind will do next. We'll discuss how to position yourself versus rivals to create opportunities to gain while minimizing potential losses. You'll learn tactical positioning across the fleet, and how to attack and defend in one-on-one battles.
We'll explain how to manage your lane off the starting line using tactical modes; explore both sides of lee-bow tacks; and dissect the Tack or Cross? confrontation.
Finally, we'll discuss how decisions are made during the race, with examples of race-winning communication techniques and styles between the helmsman, the tactician and the crew.
Topics:
• Managing Your Lane off the Starting Line
• Finding the Escape Lane
• Positioning Relative to Other Boats (clear air/bad air)
• Leading to the Next Shift
• Leading Back to the Middle
• Catching Up
• Staying Ahead
• How to Attack! Defend!
• Quality Tactical Communication
• Quality Tactical Decision Making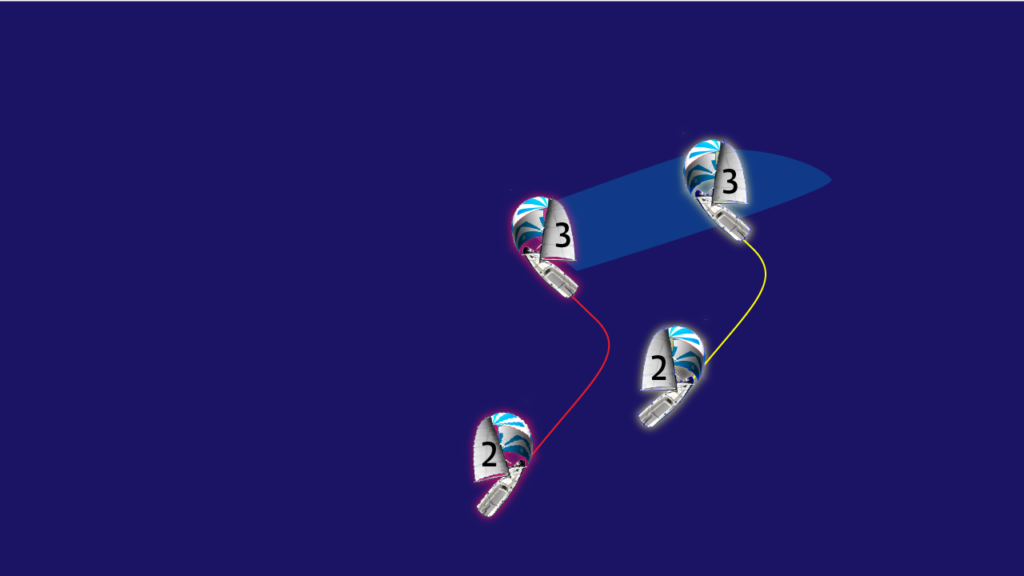 SESSION 2:
DOWNWIND TACTICS

In Session Two of the North U Advanced Tactics Online Class we turn downwind and explore reaching and running tactics. In the reaching segment you'll learn the tactical challenges of implementing reaching strategy. We'll look at how to attack, how to defend, and how to extend. We also explore the tactical considerations of inside vs outside reaches as well as special considerations in mixed fleet and multiple fleet racing.
Then we explore Running Tactics. We'll show parallels to and critical differences from Upwind Tactics.
We'll examine the dynamic changes to the size of our playing field and how to predict and take advantage of changing winds and wind shifts so you don't end up out of bounds. And with the trailing boat now attacking with wind shadows we'll look at ways to attack from behind and defend from ahead; and how critical it is to plan ahead.
Topics:
• The Three Stages of the Downwind Leg
• Reaching Tactics
• Running Tactics
• Using Wind Shifts and Pressure
• Defending Your Air
• Rule of Halves
• Passing Lane (attack!)
• Don't Get Passed Lane (defend!)
• Defend the Inside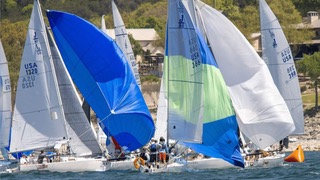 SESSION 3:
MARK ROUNDING & FINISHING TACTICS

In Session Three of the North U Advanced Tactics Online Class, we will explore and discuss the many tactics for fast and smart windward and leeward mark approaches, roundings and exits, including leeward gates and finishing line tactics. You'll see how advance planning and position can pay big dividends as the crowds converge at each rounding.
This segment will include a variety of common scenarios and will review the rights and obligations of each boat as the situations evolve. You'll leave with an understanding of mark rounding priorities that will allow you to quickly assess any situation.
Topics:
• Windward Mark approach, rounding, exit tactics
• Leeward Mark approach, rounding, exit tactics
• Tactics at Leeward Gates
• Finishing Tactics Upwind and Downwind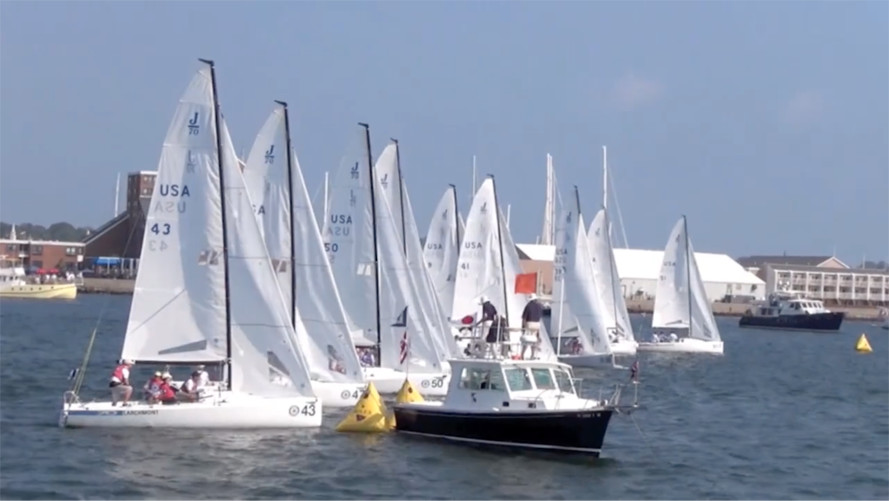 SESSION 4:
STARTING TACTICS

Starts can be chaos, but a good start can set you up for an even better finish. In Session Four of the North U Advanced Tactics Online Class we provide a structure to help you make order out of the frenzy so you'll get consistently good starts: on the line, on time, at speed, near the favored end and going the right way.
In Starting Tactics we teach how to execute your approach, how to create and defend your space (with a reminder of how the rules work in that tactical situation), and how to get off the line with speed in the first row. We'll also share a collection of techniques for better down-speed boat handling and acceleration that make the tactics work.
Topics:
• Where to Start
• Approaches to Win Your Spot
• Building and Defending Your Hole
• Effective Communication Skills
• Positioning for Control, Acceleration and Speed
• Avoiding Common Starting Pitfalls

PERFORMANCE RACING TACTICS BOOK (RECOMMENDED BY DAVE PERRY)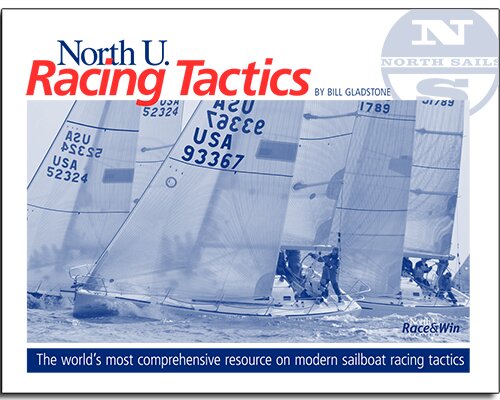 Written by Bill Gladstone, the North U Performance Racing Tactics Book takes you all the way around the course.
The seventh edition covers tactics, rules, weather, and strategy in 180 information-packed pages. The fast moving, easy to follow format is accessible to all readers. Rules are covered the way you use them – (ie upwind rules as part of upwind tactics). The content offers complete information for neophytes and insights which grab the attention of the saltiest dog. Quizzes and skill building sections show how to develop a race winning approach.
An essential part of any racing sailors library, you can add the Tactics Book to your registration. (The book is not required for the online course.) Buy Now

ABOUT DAVE PERRY

Dave Perry is youth & Olympic Coach, Collegiate Dinghy Nat'l & 5x US Match Racing Champion, Rules Expert and author of Winning in One Designs and Understanding the Racing Rules.