RACING TACTICS ON DEMAND
A Four Session Course led by North U Director Bill Gladstone
8 Hours
English
Unlimited Access
It takes more than great boat speed to win races
Success requires strong tactics and great boat speed. At a North U Tactics online course you'll learn the essentials of Racing Strategy, Tactics, and Rules.
RACING TACTICS ONLINE CLASS:
Led by North U Director Bill Gladstone.
4 session course.
Over 6 hours of content.
Available on-demand.
View, Review, Revisit as often as you like.
CURRICULUM (IN BRIEF – DETAILS BELOW…)
The latest in racing strategy, tactics, and rules.
Strategic planning for wind, wind shifts, and current.
Tactics to keep you in control.
Rules so you know your rights and obligations.
CHAMPIONSHIP TACTICS
Sailboat racing is complicated. Successful racing requires strategic planning, strong tactics, and a clear understanding of the rules (plus competitive boat speed). The North U Tactics online course provides a framework to help make sense of the complex playing field on which we compete. We'll help you and your team understand where to focus your attention to make the best decisions in an uncertain setting.
© American Sailing 2023. All rights reserved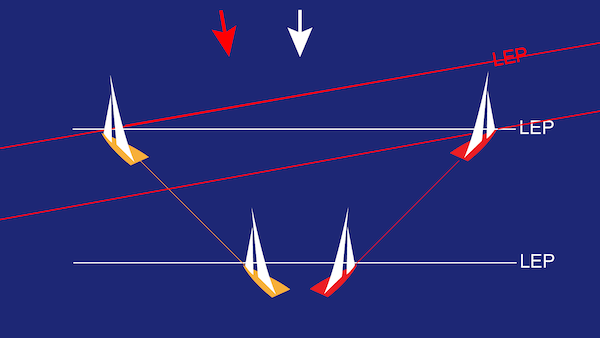 SESSION 1:
STARTING STRATEGY & TACTICS

Starts can be chaos. We provide a structure to help you make order out of the frenzy so you'll get consistently good starts: at speed, on time, near the favored end, going the right way. In Starting Strategy you'll learn how to decide where on the line to start and understand the advantages and disadvantages of the full array of Starting Approaches.
In Starting Tactics we teach how to execute your approach, how to create and defend your space, and how to get off the line with speed. As part of tactics we'll explore the rules at starts. We'll also share a collection of techniques for better down-speed boat handling and acceleration that make the tactics work.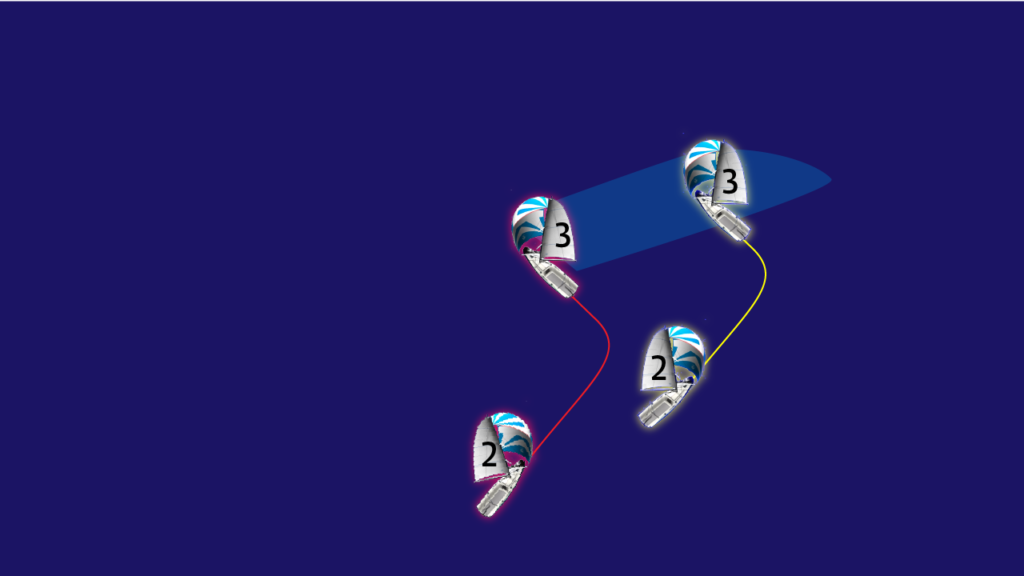 SESSION 2:
UPWIND STRATEGY & TACTICS

You will learn the fundamentals of Upwind Strategy and how to predict and then take advantage of changing winds and wind shifts. We'll also explore how to respond (on that rare occasion…) when you're unsure of what the wind will do next. You'll learn (surprising insights on) how to position yourself to take advantage of current. You'll see the impact of wind shifts and how your positioning versus rivals can create opportunities to gain while minimizing potential losses. You'll learn tactical positioning across the fleet, and how to attack and defend in one-on-one battles. You'll see how the rules impact tactics and understand the risk/ reward ratios of tactical and strategic choices. You'll also learn how to balance strategic and tactical considerations and how that balance changes up the beat and through the race. And hey, we're not always in the lead: At North U we teach you how to catch up as well as how to stay ahead.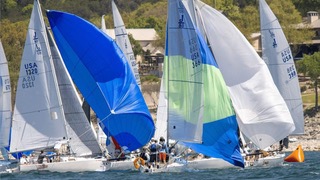 SESSION 3:
DOWNWIND STRATEGY & TACTICS

In Session 3 we turn downwind and explore reaching and running strategy and tactics. In the reaching segment you'll learn proper strategy in various wind, wind shift, and current scenarios; and the tactical challenges of implementing strategy. We explore the tactical considerations of inside vs outside reaches as well as special considerations in mixed fleet and multiple fleet racing.
Then we explore Running Strategy and Tactics. We'll show parallels to and critical differences from Upwind Strategy and Tactics. We'll examine the dynamic changes to the size of our "playing field" and how to predict and take advantage of changing winds and wind shifts so you don't end up "out of bounds." We'll learn nuanced techniques for finding elusive downwind wind shifts and also how to respond when you're unsure of what the wind will do next. We'll also explore (surprising insights on) how to position yourself to take advantage of current.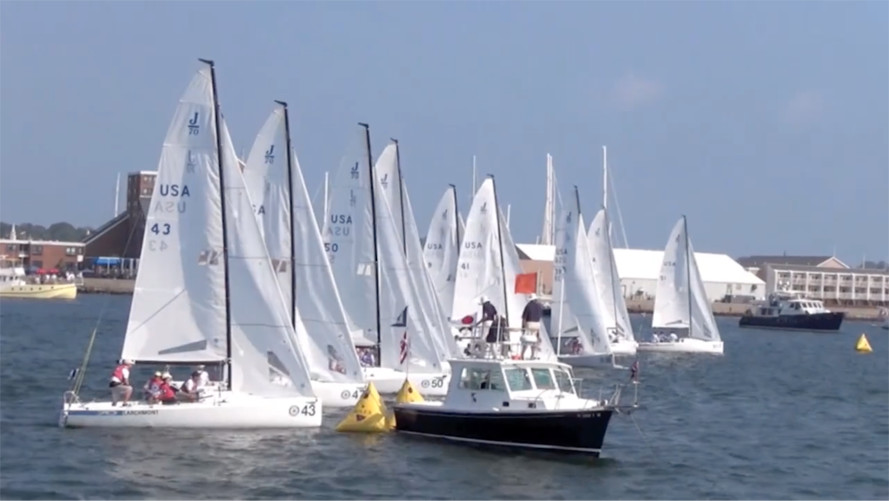 SESSION 4:
RULES, MARK ROUNDING & FINISHING TACTICS & RULES

Session 4 of the North U Tactics online course will start with a review of the Right of Way Rules, Limiting Rules, and Mark Room Rules. From there we'll apply the rules and explore in detail the rights, obligations, and tactics of windward and leeward mark and gate roundings as well as upwind and downiwnd finishing tactics and rules.
You'll understand all the options for fast windward mark approaches, leeward mark and leeward gate tactics, and essential mark room and finishing rules.
This segment will include a variety of common scenarios and explore the rights and obligations of each boat as the situations evolve. You'll leave with an understanding of the rules and the rationale behind them that will allow you to quickly assess any situation.

PERFORMANCE RACING TACTICS BOOK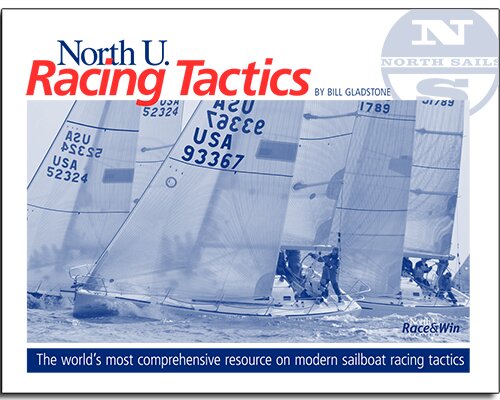 Written by Bill Gladstone, the North U Performance Racing Tactics Book takes you all the way around the course.
The seventh edition covers tactics, rules, weather, and strategy in 180 information-packed pages. The fast moving, easy to follow format is accessible to all readers. Rules are covered the way you use them – (ie upwind rules as part of upwind tactics). The content offers complete information for neophytes and insights which grab the attention of the saltiest dog. Quizzes and skill building sections show how to develop a race winning approach.
An essential part of any racing sailors library, you can add the Tactics Book to your registration. (The book is not required for the online course.) Buy Now

ABOUT BILL GLADSTONE

North U Director Bill Gladstone has been teaching sailing and racing for decades. The author of the North U Performance Racing Trim and Performance Racing Tactics books and creator of the North U Seminars and online courses, graduates of Bill's programs are racing and winning in fleets the world over.