Introduction to Marine Diesel
An online class about internal combustion and how to troubleshoot and maintain your engine
4 Hours
English
Unlimited Access
This 4-hour online class covers the basics of how all internal combustion engines work, the differences between gas and diesel engines, the other systems typically installed on a modern cruising sailboat, as well as how to keep everything maintained and running smoothly.

ONLINE COURSE OVERVIEW

This class is designed for both the recreational user of small diesel engines and the professional user of these engines. The online class will consist of a live presentation mixed with pre-recorded videos of the different engine systems and winterization process.
Brief history of internal combustion engines
The fire triangle
How diesel engines generate combustion
Fuel systems
Air systems
Cooling systems
Daily checks to be performed
Winterizing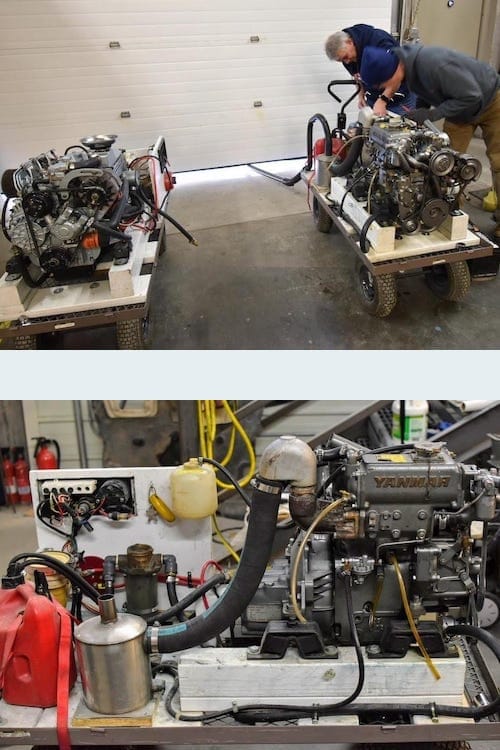 Your Instructors
TIBOR VAN DEN WILDENBERGH

Tibor is the owner of Victoria Sailing School (located in Denver, CO), and actually learned to sail in Colorado. He has over 2500nm of offshore sailing experience and races on J/22's on Wednesday nights. He has been teaching Victoria Sailing School's Diesel Engine Maintenance course for over 5 years, and performs all the maintenance on his own diesel engine (plus ~15 outboard engines).